masa pergi baby expo kat midvalley weekend haritu dapat voucher free 2 big breakfast tapi kene beli minimum rm 5. sangat berbaloi-baloi. manyak untung wooo. promotion ni valid sampai 31/3/2011. sape takde voucher boleh print jer.

untuk tidak mengsia-siakan voucher yang diperolehi, sebelum naik genting kami singgah breakfast kat mcD.


food sampai anak tido. ini sudah bagus.
jom makan!
(perempuan ni mata juling ke?)
'nah. u minum milo biar susu maryam melimpah-limpah,' kata suami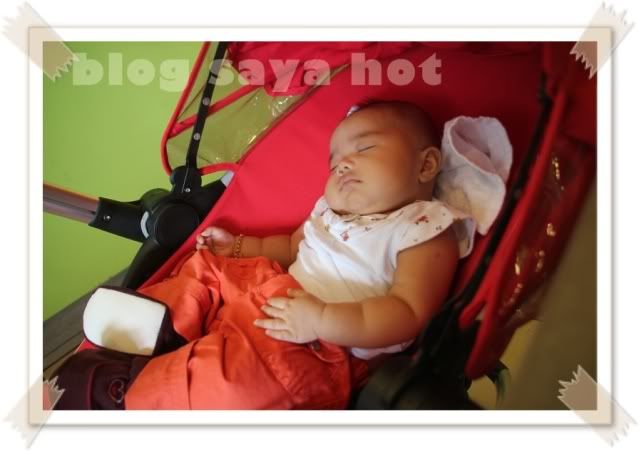 sian budak ni. tido kepala senget pon mak dia tak betulkan. sibuk sangat makan mak die ni
inner senget
i love syria cotton. tapi sekarang ni dah susah nak cari sebab syria cotton dah tak 'in'. =( hari sabtu lepas pergi pasar malam bangi masa nak pergi rumah along ni jer pilihan syria cotton yang ade and pilihan kaler adalah sangat sikit. sebab tak pernah pakai yang senget benget macam ni beli seketul jer. takut kelakar muka biler pakai. pernah cakap ngan along inner macam ni nampak kelakar. tapi bila pakai rase macam ok jer and kain die best sangat. jom sabtu ni pegi beli lagi bie!