siang tadi tak sempat la nak update blog. sebab bila ade masa maryam baik or tido malas nak mengadap lappy. baik siapkan kerja-kerja rumah. bila dia nak beriba baru mengadap lappy. so tak boleh la nak menaip. bace-bace blog orang jer.

tadi lepas dinner berehat sambil bermain-main ngan maryam. tiba-tiba rasa loya. husband cakap nak hilangkan loya makan la benda rase masam-masam. so i bukak peti, amik buah kiwi makan sebijik. ok lah sekejap. pastu saket kepala plus loya yang amat, dah tak boleh pegang maryam dah. bagi jer maryam yang tengah buat perangai kat husband. pastu terus masuk toilet muntah. keluar habis makanan dinner. lepas tu baru ok sikit. tapi still rase saket kepala.

takut tak? takut tak?

husband pulak gurau kasar semalam cakap kat maryam.

"maryam nak boleh adik ke?"

amboih..suke ye?

kenapa lah selalu sangat saket kepala sekarang. takkan lah every time saket kepala nak beli pregnancy test kut.

kalau boleh sekarang ni malas nak ambik sebarang bentuk pil perancang. sebab bermacam-macam sebab. tapi kalau dok susah hati setiap kali pening macam ni pon susah jugak.

haish. haish. haish.


aqeel ni anak jiran depan rumah,
gee
and faizal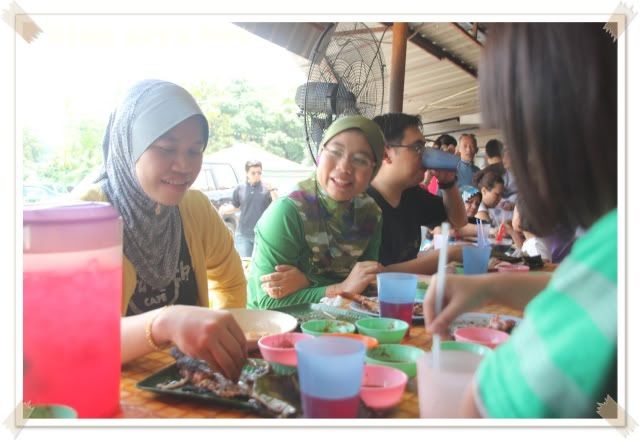 baiti
, roch and kawan baiti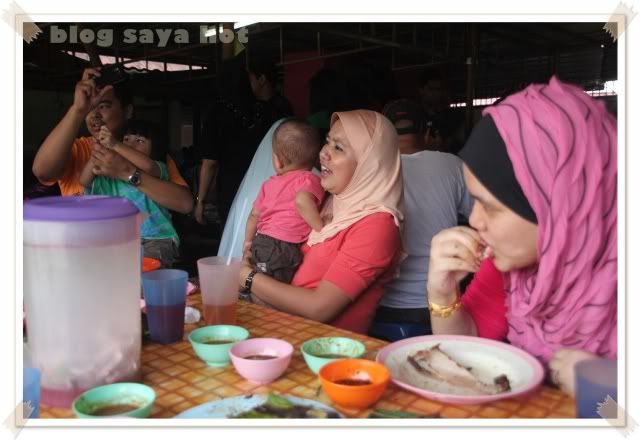 tengok i makan sungguh tak ayu -______-"
kedai ni kedai jiran kiteorang jugak sebenarnya. kedai ni kat belakang istana. ape tah name kedai die.sotong bakar die sedap amat. pastu kalau makan die kire lauk bakar jer. nasi and lauk or sayur yang korang ambik atas pinggan die tak kira pon. 7 orang makan RM 130. tapi dia ambik seratus jer. makan free kiteorang hari tu. dah la datang paling lambat. hehe