Day 21 – A photo of something that makes you happy.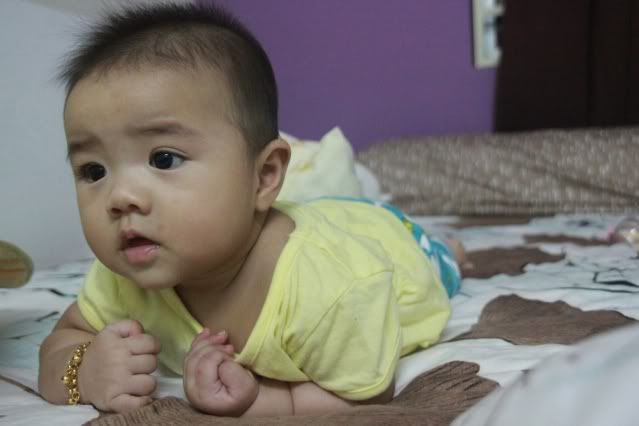 obviously lah kan
baju cik ad kasik. ummi saje pakaikan saje nak matchingkan dengan legging walid beli. muat dah. ingat setahun baru boleh pakai. naseb baik try
2,3 hari ni memang begini lah maryam. ummi pon tak tahu lah nak buat macam mana dah. walid sakit belakang tak boleh nak dukung maryam. ummi pon sakit dah badan awak asyik nak berdukung jer. tapi tetap ummi and wali sayang.
perasan kah perubahan?
yes. kami bukan lagi mommy and daddy kepada maryam. sebab husband bosan ramai sanagt guna.
haha.
plus i memang rase tak sesuai jer bila bahasakan mommy dengan maryam. maybe mommy ni memang tak sesuai ngan i kut. hehe.
so. mulai semalam.
ummi ngan walid.
=)