Day 9 – A photo of the item you last purchased.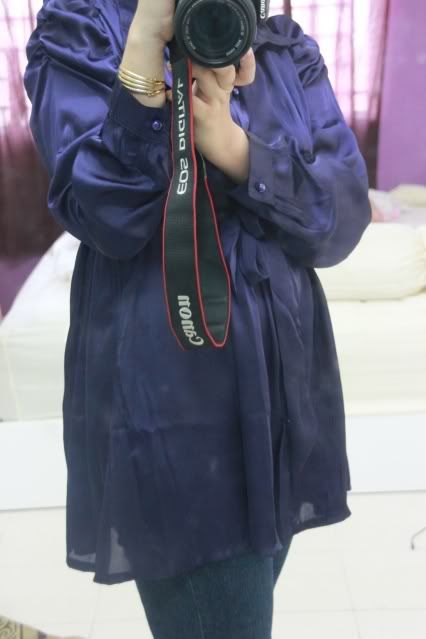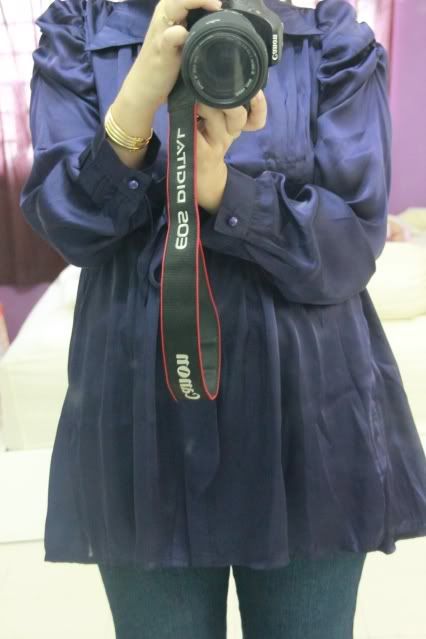 orang gemuk pakai baju besar memang nampak giant
sebab tu lah kena kurus
-___-"
my husband cakap dulu, lepas ade anak nanti tukar lah imej. skinny jeans dah tak sesuai for mak-mak.

i jawab,

" tengok lah kalau terbukak hati nak pakai sopan"

sampai sekarang skinny jeans i kalau i pakai jadi macam nangka jeans. ketat gelemat. -___-"

jangan mengingkari husband orang kata.

i cakap kat husband, nak tukar imej memerlukan kos yang besar. sebab baju sopan harganya mahal. macam baju yang i beli ni, harga dia 2 kali ganda dari baju yang i biasa beli. i cakap kat husband, i nak start kumpul baju sopan. kata nak ubah imej nak jadi lebih sopan dan menutup aurat. tapi beli online lah. sampai-sampai terlebih sopan pulak. besar gedobos. hampeh.

i tak tunjuk pon kat husband baju ni walaupon dah sampai 2 minggu lepas. sebab tak tahu bila nak pakai. besau melampau. -___-"

sape tahu tempat jual baju-baju muslimah murah-murah? butik online yang i jumpa semua mahal-mahal.