red velvet cake? ape tuuu?
my husband mc semalam. pagi ade appointment ngan doc kat prince court. tak cerita lagi kat sini my husband baru tahu dia slipped discs. tak lah teruk sangat lagi. kire macam first stage la kut. slipped discs orang panggil stage-stage jugak ke? takut i sebenarnya tambah-tambah bila i baca cerita maya. tapi tu lah. i kan rebel. sayang-sayang jugak. kesian-kesian jugak. tapi gaduh tetap gaduh. orang german kate,

"tok leh sleh sikek"

nak buat camno. terkahwin ngan budak. nak tunggu i matured tu terseksa la sikit. budak lagi keeee??

die panggil i makcik. -__________-"

eh. tersasar dari tujuan. nak cakapnye dia mc sampai jumaat kut. hari ni kene pergi pcmc lagi. buat lumbar facet block. tayah la google menatang ape lumbar facet block, sebab i pon tak tahu. yang i tahu i tak boleh ikut. -__-"

so semalam die ade kat rumah la lunch. lambat cakap nak balik lunch, so masak goreng-goreng jer.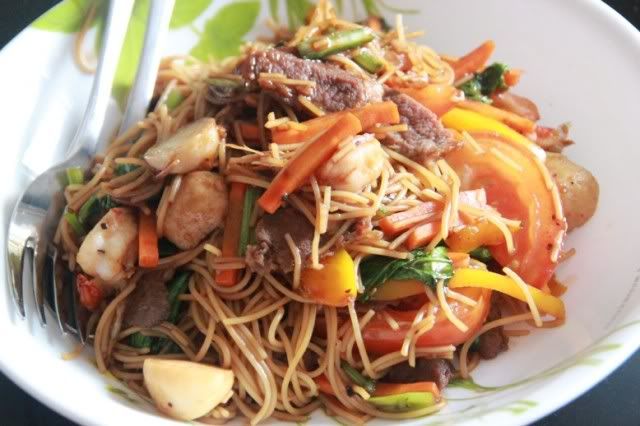 for lunch: spaghetti goreng hailam.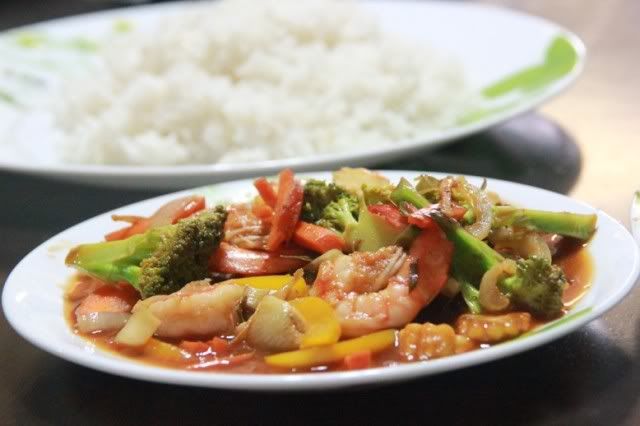 dinner: paprik udang.
paprik ni bagus tau. kalau masak paprik dah lengkap dengan lauk, sayur and kuah. tayah masak laindah. keh keh keh.
i nak masak dengan cepat sebenarnya. sebab i nak pergi berjuang
membuang lemakss
sebab????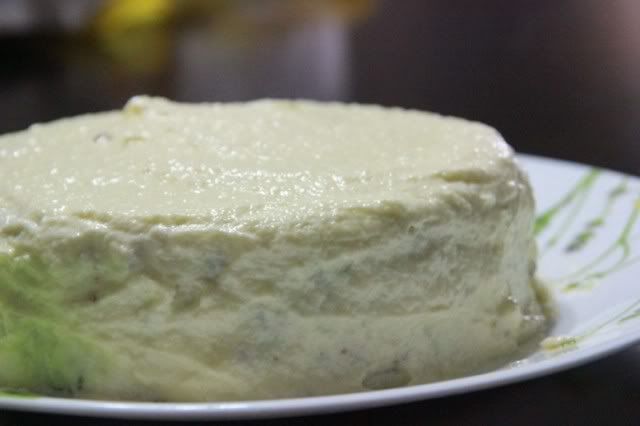 sebab lemak-lemak dalam ini kek dan luar ini kek. ish!
nama resepi nya adalah red velvet cake.
tapi tak red pon kan? hahah. sebab rumah i ni takde setitik pewarna pon nak jadi kan dia merah. sirap rose ade lah. so tak letak pewarna. nama dia bukan red velvet cake dah.
dah jadi brown velvet cake.
nyum. nyum. tambah lemak kat pehe and perut. tahniah!
kenapa yer. kenapa yer. bila nak diet jer nafsu makan membuak-buak?
haishhhh